Great success for encountER, first MICE workshop dedicated to Emilia-Romagna
March 16th 2023

The first edition of EncountER, the first B2B workshop dedicated to MICE in Emilia-Romagna, organized by I'Meetaly, comes to an end. The event covered the cities of Bologna and Modena from March 12 to 15.
EncountER showed the best of both cities to international MICE operators interested in the destination, through an educational tour and a B2B workshop, which was held on March 14 at Palazzo Re Enzo.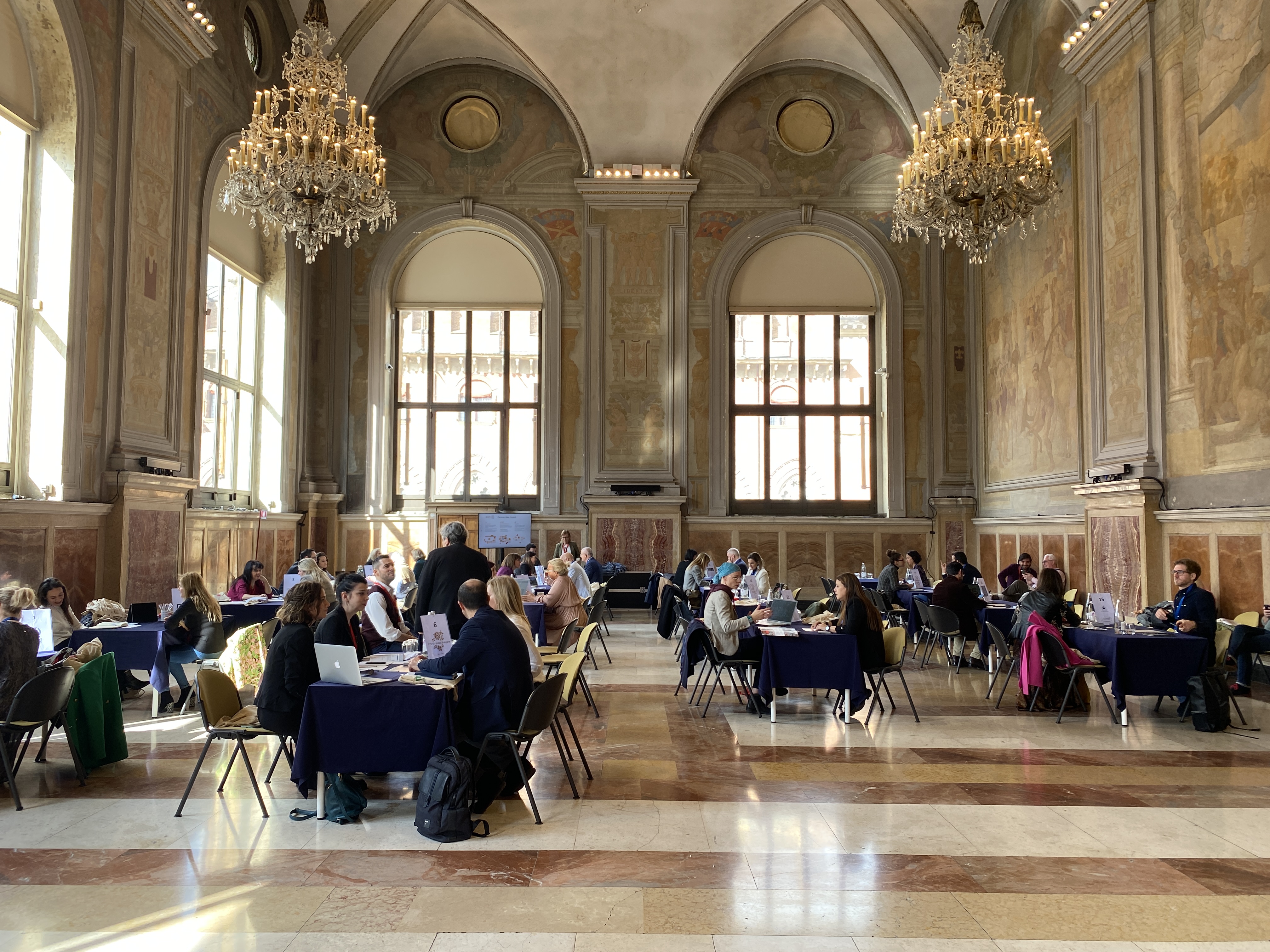 Among the site inspections, the buyers had the opportunity to visit several hotel facilities specifically designed for MICE, such as NH Hotel de la Gare, I Portici Hotel and Aemilia Hotel, and to tour the famous Carpigiani Gelato Museum. The workshop, which brought international buyers and local operators in direct contact, included many of our partners among the suppliers: Savhotel, Cosepuri, FICO, Savoia Hotel Regency, Immagini e Suoni, Autodromo Internazionale Enzo e Dino Ferrari, Royal Hotel Carlton, Palazzo Albergati, La Fenice Banqueting and The Social Hub.
The event was a valuable opportunity to gain new contacts and create business opportunities, as confirmed by the participants themselves, who proved decidedly satisfied with this first edition and the contacts obtained. To this end, the Bologna Convention Bureau team had the opportunity to interview two international buyers, Moshe Rotenberg of Moshe Italia and Théo Roblot of Betreat, whose feedback was extremely positive, both regarding the city and the event.
Visualizza questo post su Instagram
Given the great results, I'meetaly confirms a second edition of encountER coming soon, scheduled for 2024.