More than 20 b2b events for Bologna in 2023
February 10th 2023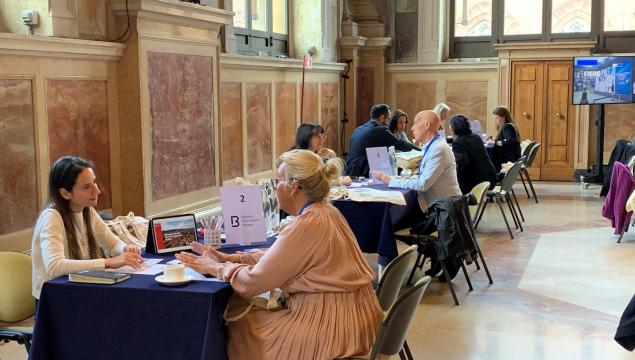 As the city's Convention Bureau, an important part of our work is to be present at major events and trade fairs for the MICE sector, so as to promote our destination as effectively as possible to the national and international market.
As we commit to being present every year at events where we know Bologna is successful, we are also keen to explore new ones in order to spread the word about the beauty and opportunities offered by our destination as far and wide as possible. Our team does its best to ensure the best coverage of available events.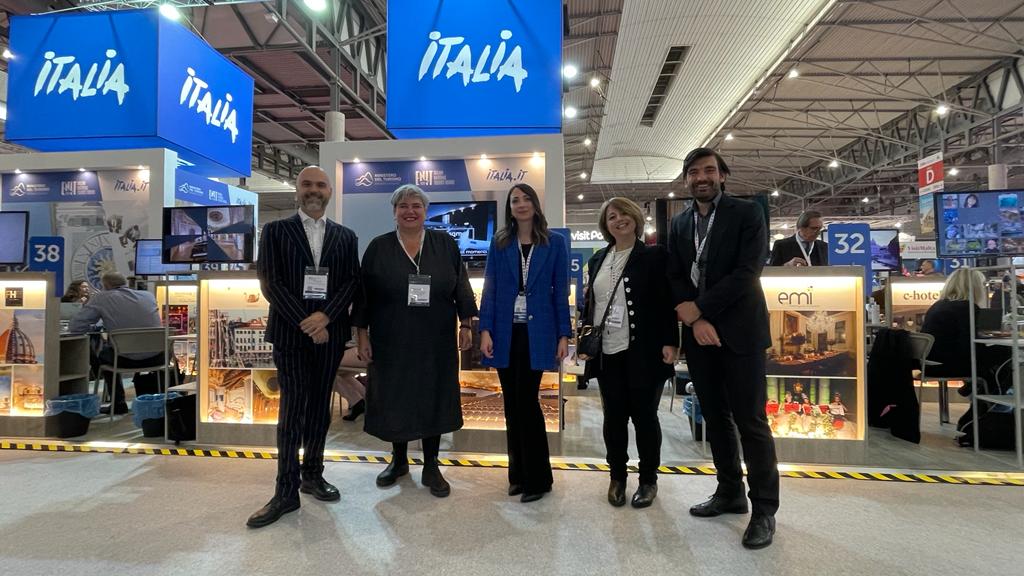 The Bologna team at IBTM 2022: Donato Loria and Silvia Fontana of Bologna Congressi, Maria Antonietta Melchiorre of I'Meetaly, Olga Arena of Amazing Italy and Mladan Miskeljin of our team.
With the beginning of the year behind us and the program of planned activities for 2023 already set, we can now tell you that we will have the opportunity to meet in many different cities and many different countries (Italy, Spain, Bulgaria, Austria, Netherlands, Germany, Belgium, Denmark), hosted by some of the most famous MICE associations, such as Convention Bureau Italia, ICCA, Ediman and City Destinations Alliance. In all, we will participate in more than 20 industry events this year.
We will therefore have the opportunity to meet buyers interested in the Bologna destination in many European cities and beyond, but also to continue learning, in stimulating environments such as the annual CityDNA and ICCA conferences. We will better explore new market segments, such as Wedding and Healthcare. Finally, we will host two of the aforementioned events, so we can show buyers the potential of Bologna on the spot: between February and March we will host a leg of the Italy at Hand - Live Tour, which will bring international associations and PCOs selected for us by Convention Bureau Italia to the city, and the first edition of EncountER, a B2B networking event organized by our partner I'Meetaly.
Visit us at one of those events: we will be happy to give you all the information and support you need. Contact us to learn more.