The new fund for event organization: Bologna Welcomes Events
April 13th 2022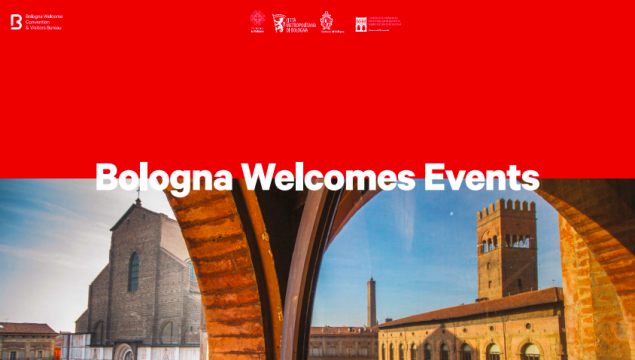 On the occasion of the fourth edition of the project Bologna, the City of Events - Bologna Ambassador 2022 Award ceremony, Matteo Lepore, mayor of Bologna, among the various institutional speeches, announced the creation of a fund dedicated to the congress sector.
The plan of incentives is called Bologna Welcomes Events and it is aimed at stimulating the organization of events in the metropolitan city of Bologna. The financial fund provides for an investment up to € 500,000 per year, of which a maximum of € 50,000 for each event. The fund aims to support live events, for which the participants are registered and known to the organizer, and which bring added value to Bologna as an knowledge, innovation and business destination.
Who is it addressed to?
The incentive plan is addressed to PCOs and event organization agencies and to associations and companies that will choose Bologna as the location of their event. Congresses, conventions, meetings and corporate meetings are the types of events eligible for the fund.
Requirements
The events up for the incentive plan are those in the three-year period from 2023 to 2026. In order to qualify for funding, these events must include at least 400 attendees and a minimum of two consecutive overnight stays in the metropolitan area, which must be managed by BW Incoming Travel Agency.
The Bologna Convention Bureau allows incentives up to the maximum amount of € 50,000 per single event. The contribution will be allocated at the end of the event, upon presentation of final invoices, and it will be supplied until funds are exhausted, according to the criterion of precedence based on the order of arrival of the requests and after evaluation of the addeed value of the event on the territory.