Subscribe to the new BCB newsletter, coming in December
November 15, 2023
We can finally tell you: the new Bologna Convention Bureau newsletter is on the way.
The newsletter will be issued quarterly (December, March, June, September) and will provide an overview of the city's MICE sector, ranging from destination news, updates on our team's activities, features on the major hosted events and insights into the local supplier network.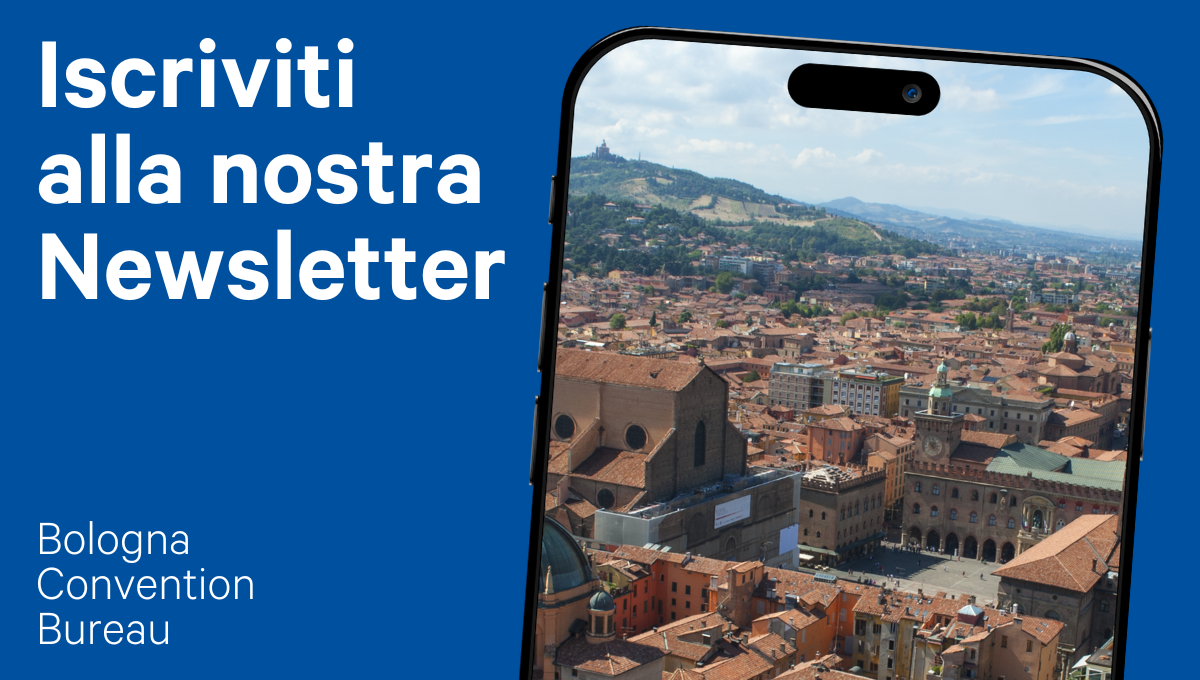 The content is designed for anyone interested in staying up-to-date on the MICE segment of the famous Italian city: whether you are a provider, a colleague or a casual enthusiast, this newsletter has you covered.
The main news about the city will now land directly in your inbox, with the aim of providing the most complete and exhaustive overview of the city, both for those who live there and for those who choose it for an event.
To get the releases, just sign up at the button below: you will receive the first release in early December.
N.B. Subscribing to the newsletter requires a double opt-in procedure; this means that, after you have completed the sign-up on our website, you will have to confirm your subscription by clicking on the link you will receive on your email. If you forget to confirm your subscription, you will not receive the issues of our newsletter!