EURO 2032 in Italy: Bologna among the potential venues
October 10, 2023

The UEFA Executive Committee announced today, October 10, in Nyon that Italy and Turkey will officially host the 2032 European Soccer Championship - EURO 32, the biggest soccer tournament for men's european national teams. The event returns to Italy after 43 years, after the previous edition in 1980 (minus four games of the 2020 edition hosted in Rome): Bologna may also be involved for the first time.
Back in August it was announced that the Federazione Italiana Giuoco Calcio (FIGC) and the Turkish Football Federation (TFF) had agreed to jointly bid to host together the major international sport competition, on one hand to directly involve a larger number of fans, on the other to pursue an even more efficient and sustainable planning.
"The project," said FIGC President Gabriele Gravina, "exalts the values of friendship and cooperation. [...] Soccer is meant to be a gateway for sharing passions and emotions associated with sports."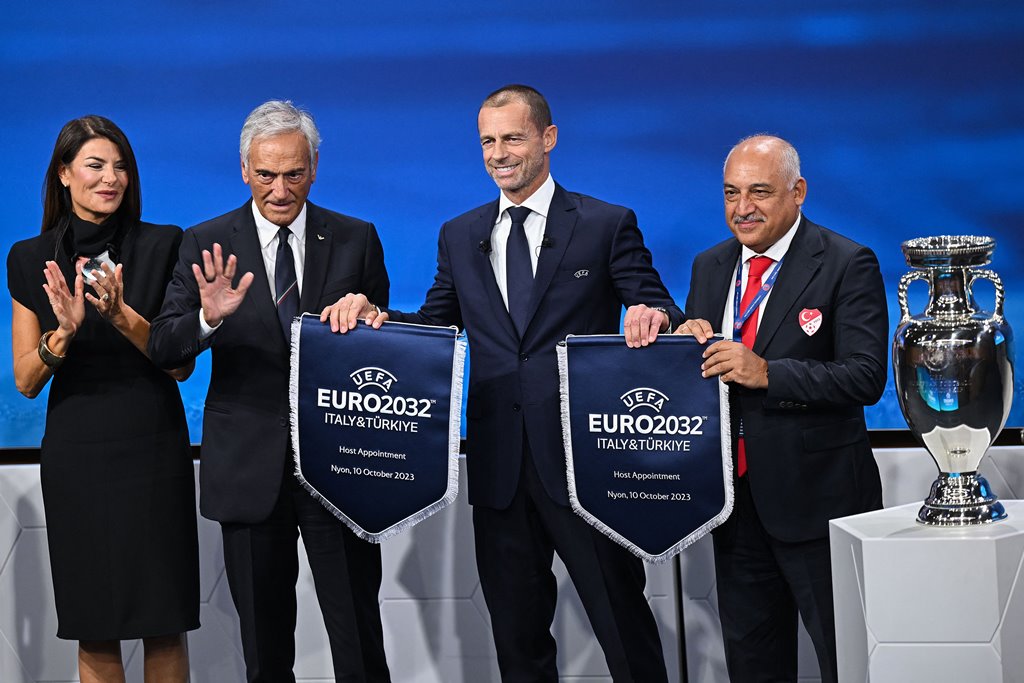 As far as Italy is concerned, UEFA will choose 5 cities from the 10 initially proposed by FIGC (but it could reach 6): Bologna is among them, along with Milan, Turin, Verona, Genoa, Florence, Rome, Naples, Bari and Cagliari. The decision of venues is postponed to 2026 for now.
Winning the bid is a great satisfaction for the Bologna Convention Bureau team, which worked hard on the candidacy in the previous months along with the Municipality of Bologna. Italy can now get ready to host the major soccer event, which will bring hundreds of thousands of fans from all over the world across the country.