Bologna joins the first Italian Music Cities Network
November 7th, 2023

Bologna is among the 10 municipalities that signed the agreement to establish the first Italian Music Cities Network, along with Brescia, Catania, Cremona, Melpignano, Milan, Naples, Pesaro, Turin and Verona. After the working tables of the past months, called "Comuni Musicali in Italia," the important goal of the creation of the Network was achieved in the framework of TUM - Musical Tourism Festival in Naples on October 20; the signing of the agreement by the City of Bologna was represented by the Unesco City of Music office.
The Italian Music Cities Network The Network of Music Municipalities was born from the common intention to recognize in music a value, a tool for growth and enhancement of the territory and a strategic asset from an economic and social perspective. The purpose of the agreement is to promote the territories' attractive vocations of the musical heritage, both tangible and intangible, encouraging the development of the sector and supporting the recognition of the professional figures working in the sector.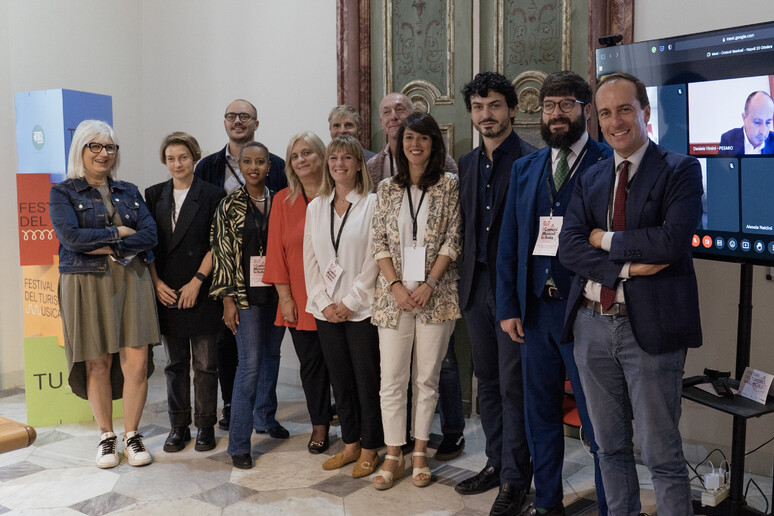 The Music Cities involved will be engaged in facilitating the development and enhancement of musical heritage, contributing to the growth of the music tourism economy, developing innovative, creative and sustainable projects related to musical heritage and music tourism, with a strategy of networking and capacity building. The network will allow ongoing discussion among project partners in order to develop common strategies and enhance the points of excellence of the cities involved.
The agreement also intends to promote initiatives and activities consistent with the SGDs goals of the UN 2030 Agenda and to collaborate, as far as possible, with the entities and bodies currently operating in the sector, in order to develop a unified local and national Music Tourism program, through a mutual enhancement of talents and a lively exchange of expertise between the promoting entities and the territorial and national partners.
With the firm belief that the Network will grow, the municipalities have already begun work on the creation and production of the first shared projects.