Bologna Ambassadors award ceremony 2023
March 10th 2023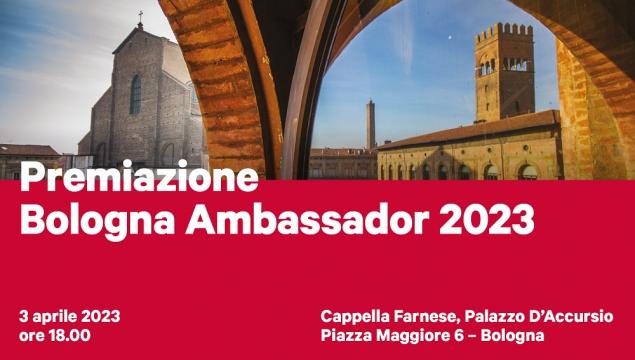 Bologna, the City of Events - Bologna Ambassador Awards Ceremony returns for its fifth edition on Monday April 3 at 6 p.m. at Palazzo d'Accursio. The fourteen selected Bologna Ambassadors 2023 will be honored during the annual event.
The awarded personalities belong to the city's academic, medical, scientific, professional, business, sport and institutional world, and are awarded as "Ambassadors" of the territory for improving the visibility of the destination and its scientific, cultural and economic development by bringing to the city national or international conferences or events with at least 400 participants.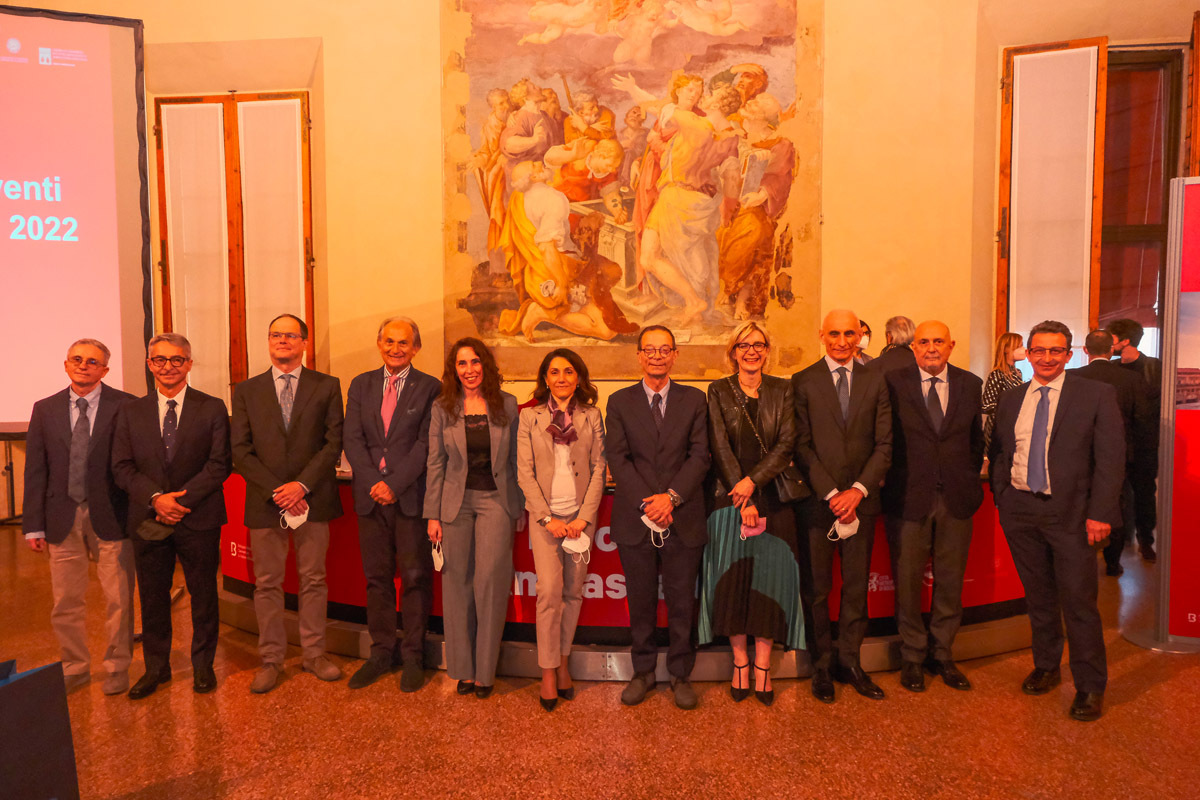 The 12 Bologna Ambassadors awarded in 2022
As usual, important institutional representatives from the city will attend the event and give speeches about the destination: Matteo Lepore, Mayor of Bologna, Simona Tondelli, Deputy Vice-Chancellor of Alma Mater Studiorum, Mattia Santori, President of Territorio Turistico Bologna-Modena, Franco Baraldi, President of Bologna Welcome, and Gianpiero Calzolari, President of BolognaFiere. The 14 Bologna Ambassadors will be awarded afterwards. The night will close with a cocktail reception.
The event is promoted by the Municipality of Bologna, upon the initiative of Bologna Convention Bureau. View the official invitation to the event here and register your participation.
Learn about previous editions here:
Awards Ceremony 2022
Awards ceremony 2020
Awards ceremony 2019
Awards ceremony 2018