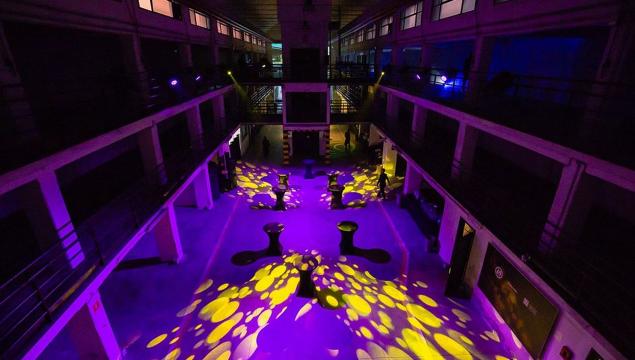 DumBO (multifunctional urban district of Bologna) is one of the largest temporary urban regeneration spaces in Europe.
Pavilions and outdoor areas for culture, art, social, business, music and sport for transversal and always different activities, in close relationship with the territory.
DumBO offers the rental of individual spaces, suitable for infinite uses.
A place where events, fairs, conferences, courses, laboratories, offices, live or streaming shows can find their place.
Room capacity
| Meeting room | SQM | HEIGHT IN M | THEATER | U SHAPE | CLASSROOM | BOARDROOM | BANQUET | COCKTAIL | NATURAL DAYLIGHT |
| --- | --- | --- | --- | --- | --- | --- | --- | --- | --- |
| Spazio Bianco | 1600 | 12 | 250 | - | - | 350 | 400 | 700 | |
| Binario Centrale | 1600 | 12 | 700 | - | - | 400 | 400 | - | |
| BAIA Spazio Esterno Coperto | 1200 | 24 | 200 | - | - | - | 200 | - | |
| Blocco 19 Sala Corsi | 55 | 3,5 | 30 | 20 | 15 | 15 | - | - | |