My Meeting
My Meeting is a specialist in Event Organising. We deliver budget-based, all-inclusive service packages for conferences, congresses and corporate events, catering according to client specifications.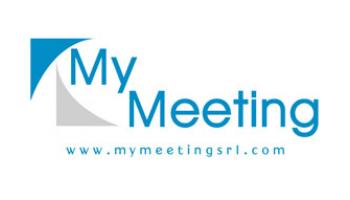 Whether a restricted meeting or an international convention, My Meeting is the ideal partner to plan and organise all your events: conferences, training sessions, corporate meetings, workshops, conventions, celebrations, inaugurations, exhibitions and many other public or private occasions.

My Meeting service provision: consulting, organizing secretariat, sponsor and exhibition secretariat, public relations and communications, scientific programme, Continuing Medical Education (CME) accreditation, social programme, registrations and hotel bookings, travel, graphics, publishing and media contacts, mailing lists, administration, technical staff, interpreters, hostesses and tourist guides.
Put our heart in what we do because... My Meeting, Your Meeting… no ordinary event!
Services
• Feasibility study, design and planning of the event
• Management and development of the event budget
• Provision of CEM training courses (RES-FAD-FSC) for all professions
• Management and coordination of the event venues and hotel (s)
• Negotiation and management of sponsorships and exhibitors
• Educational Grant Management (Ethical MedTech Trusted Partner)
• Speaker Coordination Services
• Abstract elaboration and management
• Management of registrations and on-site supervision
• Marketing and promotion
• Development of the event website
• Transport and logistics management
• Social programs and pre / post event and accompanying tours
• Graphic creation, printed management and disclosure
---