Elastica
We design and produce live events and communications, TV and theatre productions. We take care of the programming and the organization of festivals, and manage public speakers for events.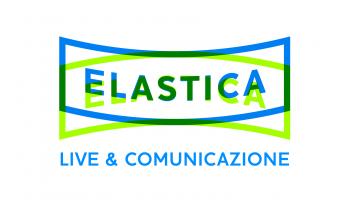 We conceive and stage cultural events and communication projects.
We are convinced the future is just a step ahead of where we are now: it is both understandable and accessible. We believe communication is only one – no matter whether on- or offline. We believe theory is an elastic concept: in continuous tension between thought and action, the mind is forced to unrelentlessly shift between the big picture and the smallest details.
Once the message is defined, we choose the most appropriate communication medium, using innovative thought-provoking language.
A long-standing experience with regard to original casting, purpose-designed for our productions, over the years has led us to meeting and working with a multitude of personalities. Artists and writers, journalists and thinkers, of national and international renown, famous.This explains our multifaceted projects, for which we have chosen the 'nickname' BESTIARY, testifying to the most varied creative features of the people we work with
Services
• Management and coordination of the event venues and hotel (s)
• Negotiation and management of sponsorships and exhibitors
• Speaker Coordination Services
• Abstract elaboration and management
• Transport and logistics management
---