PROJECT & COMMUNICATION SRL
Since 2003 Project & Communication has been designing and organizing meetings, events and training courses ensuring the management of the entire supply chain, from the concept to the operational phase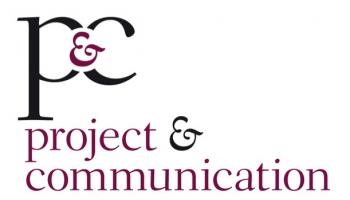 A small operating team and a network of relationships with loyal professionals makes us a flexible and dynamic structure capable of providing a wide range of personalized services to make each project special.
Since 2013 we are ECM Standard Provider ID 81 for the organization of events and residential, distance and field training courses for all healthcare professionals. Since 2009 we have obtained the UNI EN ISO 9001: 2015 Quality Certification.
We consider technology an essential tool to integrate our residential events making them more interactive and to provide a viable web based alternative in response to a request for continuous training increasingly conditioned by time, space and budget constraints: for this reason we have created our E-Learning online Platform- designed to comply with ECM regulations - which manages and delivers training courses and our APP P&C Workroom to open the training experience to a modern scenario.